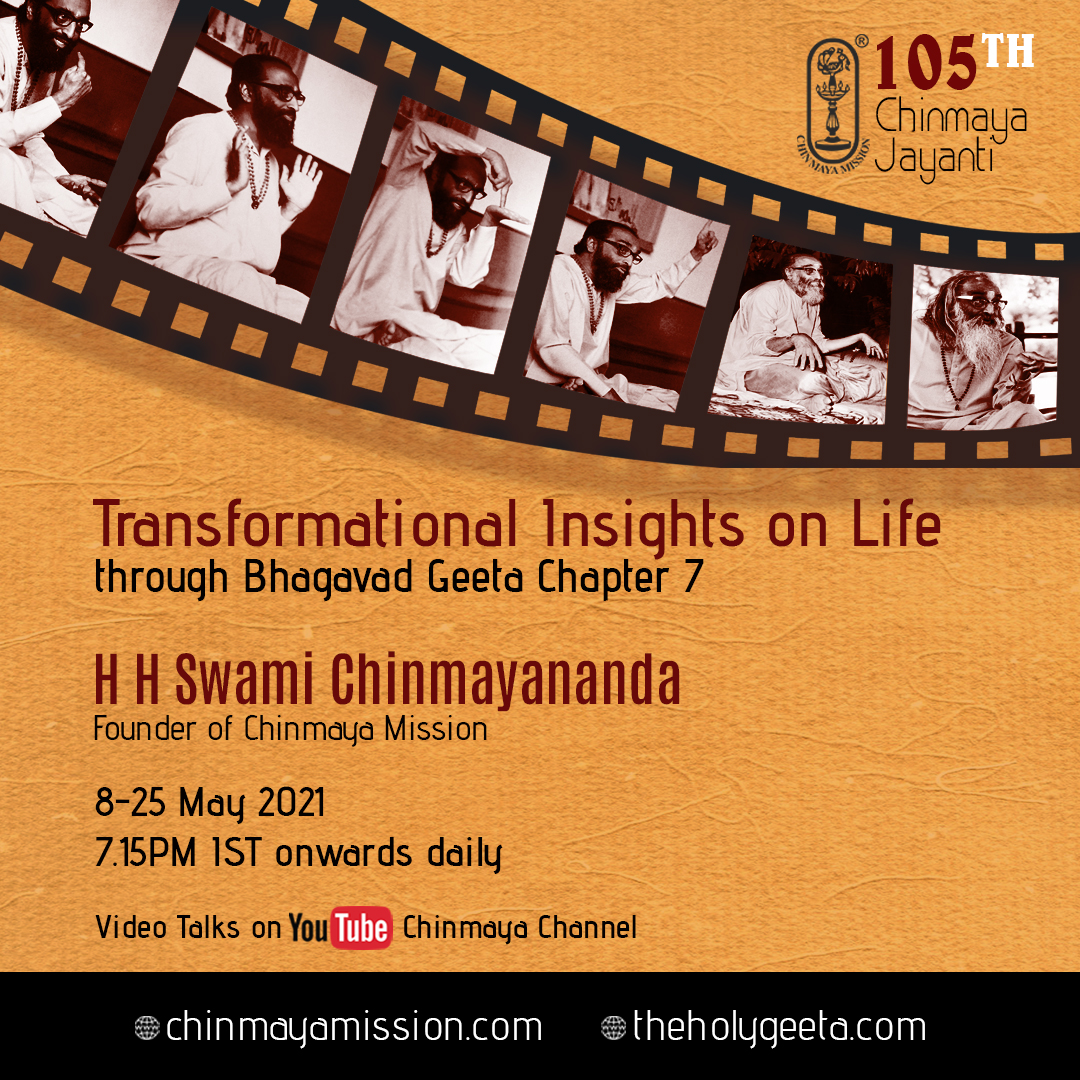 Gurudev's Geeta Jnana Yajna
?? To Be Inaugurated by Honourable Prime Minister Shri Narendra Modi
#OmBharataGauravayaNamah
#105thChinmayaJayanti
History repeats like never before,
A dive into the days of yore,
On your screens He will roar,
Ferrying you to Shri Krishna's shore!
? A not to be missed Video Geeta Jnana Yajna on
Bhagavad Geeta Chapter 7 by H H Swami Chinmayananda
? Saturday 8 May 2021 to
Tuesday 25 May 2021
⏰ 7:15 PM – 8:00 PM IST (9.45 AM EST – 10.30 AM EST)
? Live on YouTube Chinmaya Channel – www.youtube.com/ChinmayaChannel
?️ Spread the Glories of Bharat's treasures, Celebrate the 105th Chinmaya Jayanti with Us!